by Jana Gillman
I remember sitting in a Zone Conference in the month of May when a fellow sister asked, "how long do you wait?  What I mean is, how long do you continue visit someone who has fallen away?" It was a good question, one that I'd pondered as well.   She then related a story ever familiar to every missionary in the room.  It was about a family she'd been visiting for a couple of months.  They allowed her to visit, but they weren't progressing.
Expecting my Mission President to give a clear answer of "how long" was good enough, I whipped out my pen ready to jot down whatever he said.  His answer was profound, deep, and has influenced my life still to this day.
He said there isn't a specific time frame.  Of course, we need to follow the Spirit and work effectively.  I expected that kind of answer, however, it's what he said next that struck my heart.  He asked us to turn to Moroni chapter 7, verse 36.  He quoted the last part of the scripture, ". . . as long as time shall last, or the earth shall stand, or there shall be one man upon the face to be saved…"  That is how long the Savior will wait for us, and as representatives of Christ, we too should wait that long.  Those who have strayed are someone's mother, someone's sister, a part of a family and we should never give up on them because the Savior won't ever give up on them either.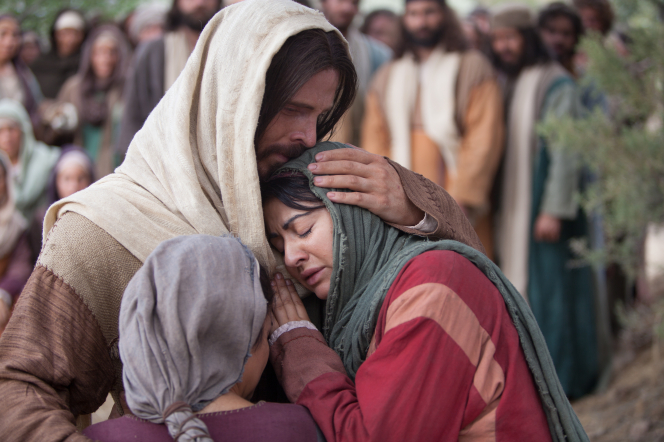 Wow.  I was speechless.  I'd visited countless less-actives during my time as a missionary, and not a single one had returned to church.  Some days, when we would  stop by to visit a particularly friendly inactive, I wondered if we were doing any good if we weren't seeing results.  Yet, this counsel pierced my heart, and I knew that no matter what, I could never give up on these individuals.  That counsel was so timely.  Less than a month later, I saw my first inactive return to church in over 15 months as a missionary.
Sister Wada's story is monumental for me as a missionary.  Not only was she the only inactive I saw return and stay, but she came as an answer to fasting and prayer.  My companion and I had opened our area for sister missionaries.  This particular Zone hadn't had sisters for years, and we were the first.  It was an exciting time.  I was a seasoned missionary, confident in my language skills, and I'd opened areas before.  So I knew what hard work itwould be to learn a brand new area, and begin with no contacts or investigators. We were working hard every day but seeing no success.  We talked to everyone.  We gave out a record number of Books of Mormon, but still had zero investigators and felt so defeated.
 In early February,  we decided to fast to ask the Lord to help us specifically know who we should visit each day, and also that He would open the hearts of the people. We prayed and then made phone calls making appointments for that day.  We called Sister Wada that morning, and she agreed to see us later that afternoon.  What we didn't know was that afternoon she found out that her father had fallen terribly ill.  She was leaving that night on a train to be by his bedside.   We showed up at our appointed time, talked to her briefly and shared a scripture.  I remember the scripture we chose was one out of the ordinary, one that I normally wouldn't share with a less active.  However, the Lord knew what she needed to hear.  It touched her heart and she broke down in tears.  She relayed how her day had gone, and how that the scripture had comforted her in a way that she hadn't felt in a long time.  She repeatedly thanked us, and invited us back when she returned.  We prayed together and then we left.
For me, this was a turning point in my mission.  This experience had let me know that the Lord was mindful of my companion and I.  He recognized our hard work, and of course, "God is mindful of every people… whatsoever land they may be in; yea he numbereth his people and his bowels of mercy are over all the earth."  (Alma 26:37)
We continued to visit Sister Wada almost every week after she returned.  During this time, I got a new companion and we were warmly welcomed into her home. Although she said she'd come to church with each invitation, it didn't happen.  This is where the Zone Conference training became vital.  I began to be frustrated and wondered how long we should wait for her?  I wondered if I was doing the right thing as a missionary? I knew she was feeling the Spirit, but I questioned how effective we were being.  The President's counsel kept ringing in my ears, "…how long would the Savior wait?"  I confidently made the decision to keep visiting her, clinging to the hope that she would return.
And then it happened—on a Sunday in early June.  Sister Wada returned to church and was received with open arms!  I'll never forget the look of excitement that the members of that Branch had for her.  They were filled with as much joy as we were to see a friend return to the fold.
This was one of the only times in my mission that I saw the fruits of my labors fulfilled; it was truly  "…sweet, above all that that I ever before tasted…" (1 Nephi 8:11)  Most importantly, I learned a lesson that I have leaned upon repeatedly:  that the Savior doesn't give up on anyone, and neither should we.  I can't count how many less active sisters I have visit taught since this experience, or the friends and family who have struggled with their faith, where I have drawn upon this lesson and was able to persevere- with patience, show my love, and help them feel the Spirit.  I am grateful that I was a tool in the hand of my Savior, and I am grateful He waits for me.